Remodel An Existing Pool
Four Steps to Revitalise your Pool
Give Your Pool A New Life
Many pool owners in countries like the United States will renovate or remodel their pool about every 15 years. An upgrade may involve new tiles and/or copings, a new filtration system, a different finish, or the addition of heaters.
Sometimes a complete makeover is required. The original pool is stripped back to its concrete shell and the process may include new landscaping.
Renovation and remodelling is a growing part of the Morgan Pools business. This is testament to our long years of experience at the professional end of the pool business and our hundreds of loyal customers.
1. We Start By Listening
At the consultation stage, we will look at your current pool and surroundings and make an assessment of where things are currently, from our experience.
An important part of that assessment is listening to your ideas, plans and dreams for your remodelling project. This is when we will be able to provide practical advice as to what you will be able to do and any identified challenges you may have.
2. We Provide Costs
With the information we are able to gather, at the costing stage, we will provide a written estimate of the work, and a quotation of the equipment and materials that will be needed to remodel.
3. Work Begins
On acceptance of the written, itemised estimate/quotation, a contract is drawn-up & signed, and a deposit invoice is raised & paid. Then your pool is entered into our programming schedule and we will agree a practical date to commence your project.
4. You Enjoy Your Pool!
On completion of your renovation/remodeling project we will refill the pool, commission equipment, and carry out a handover so you can enjoy that new swim.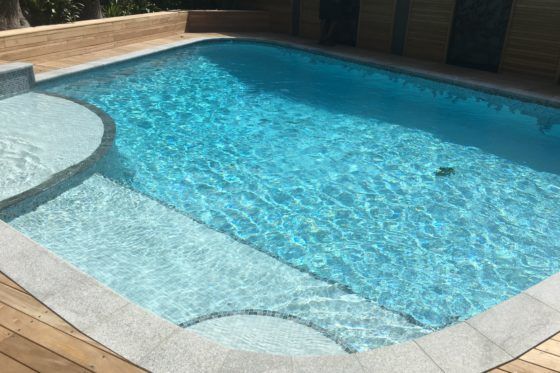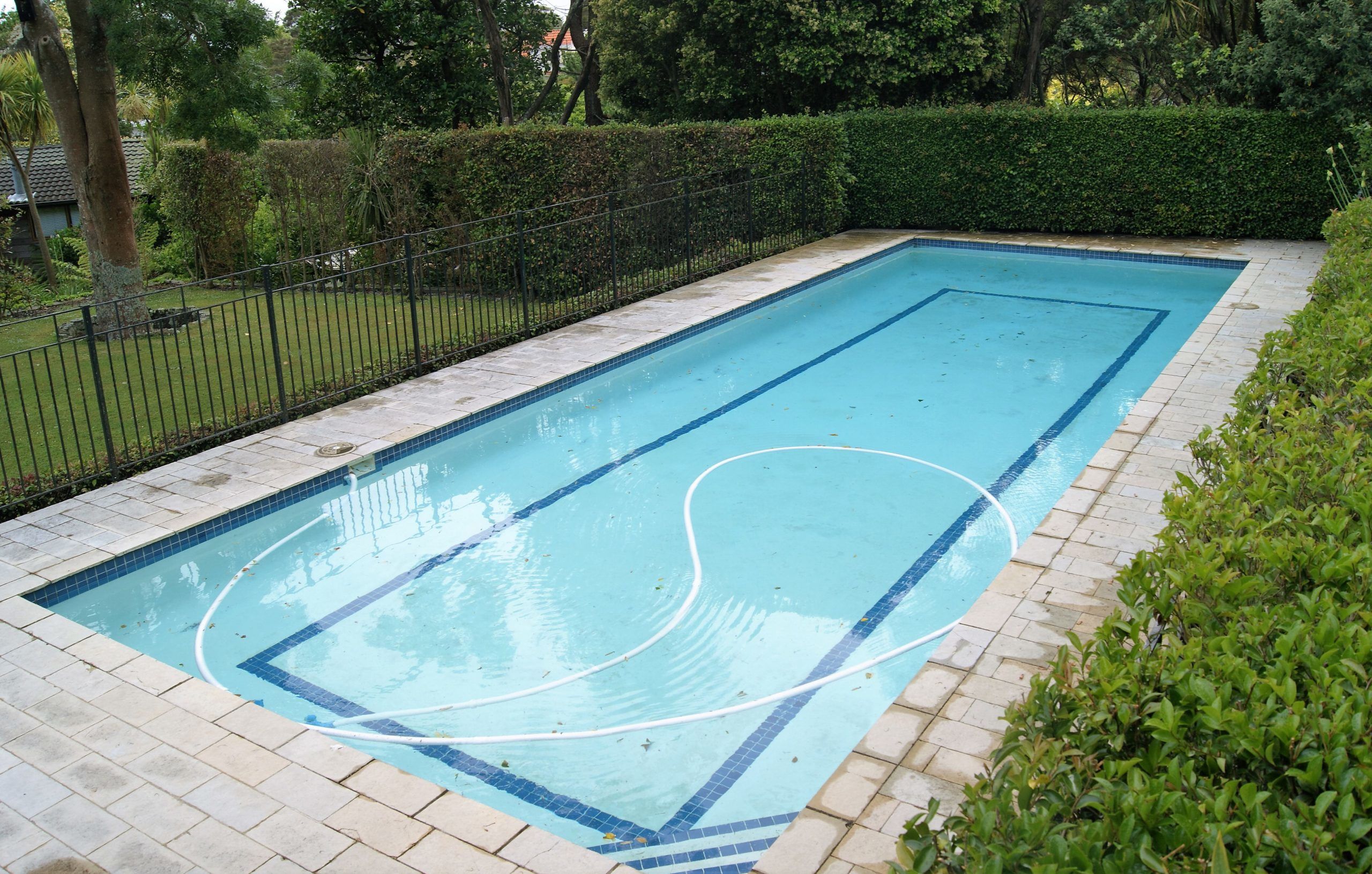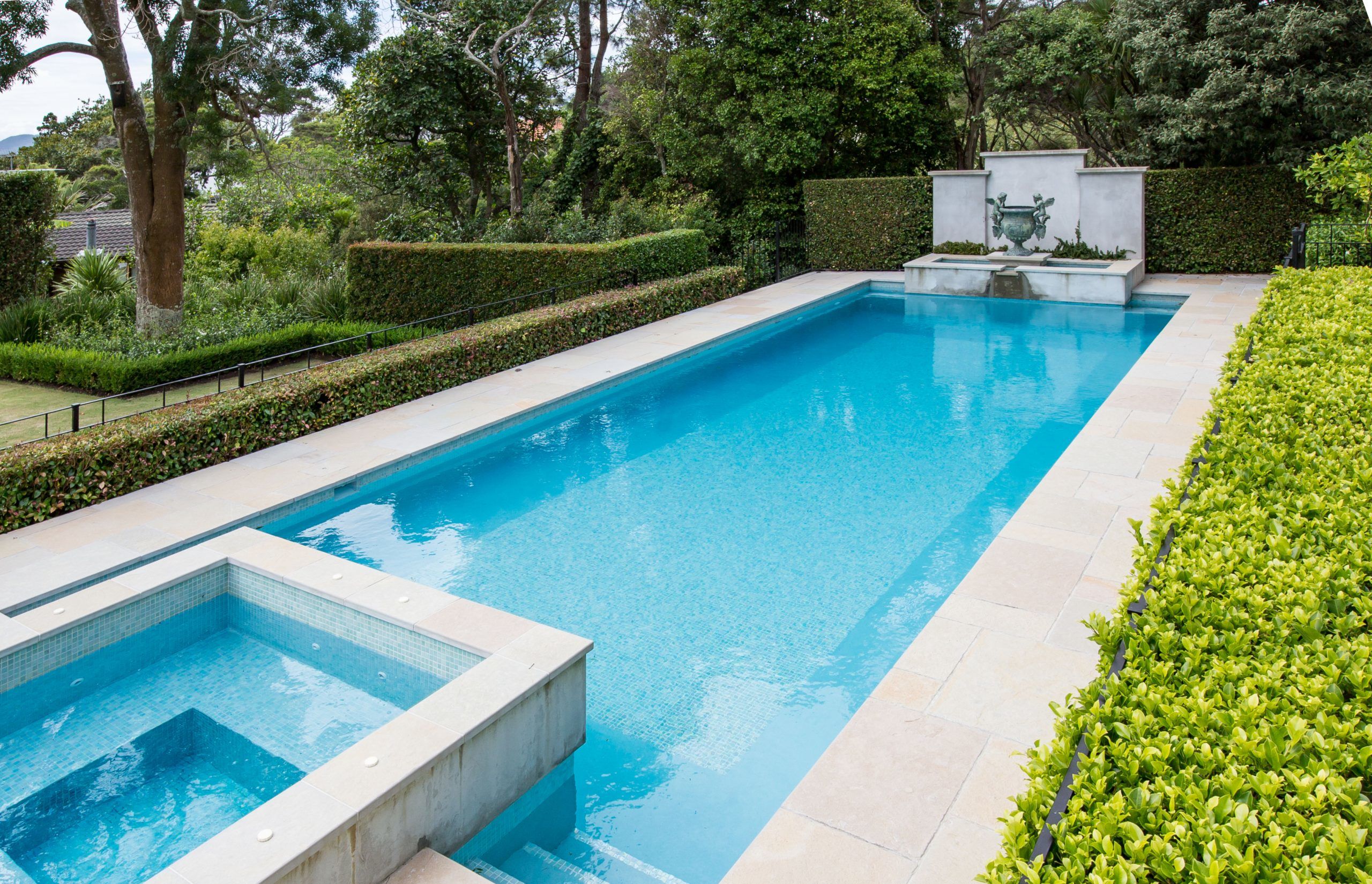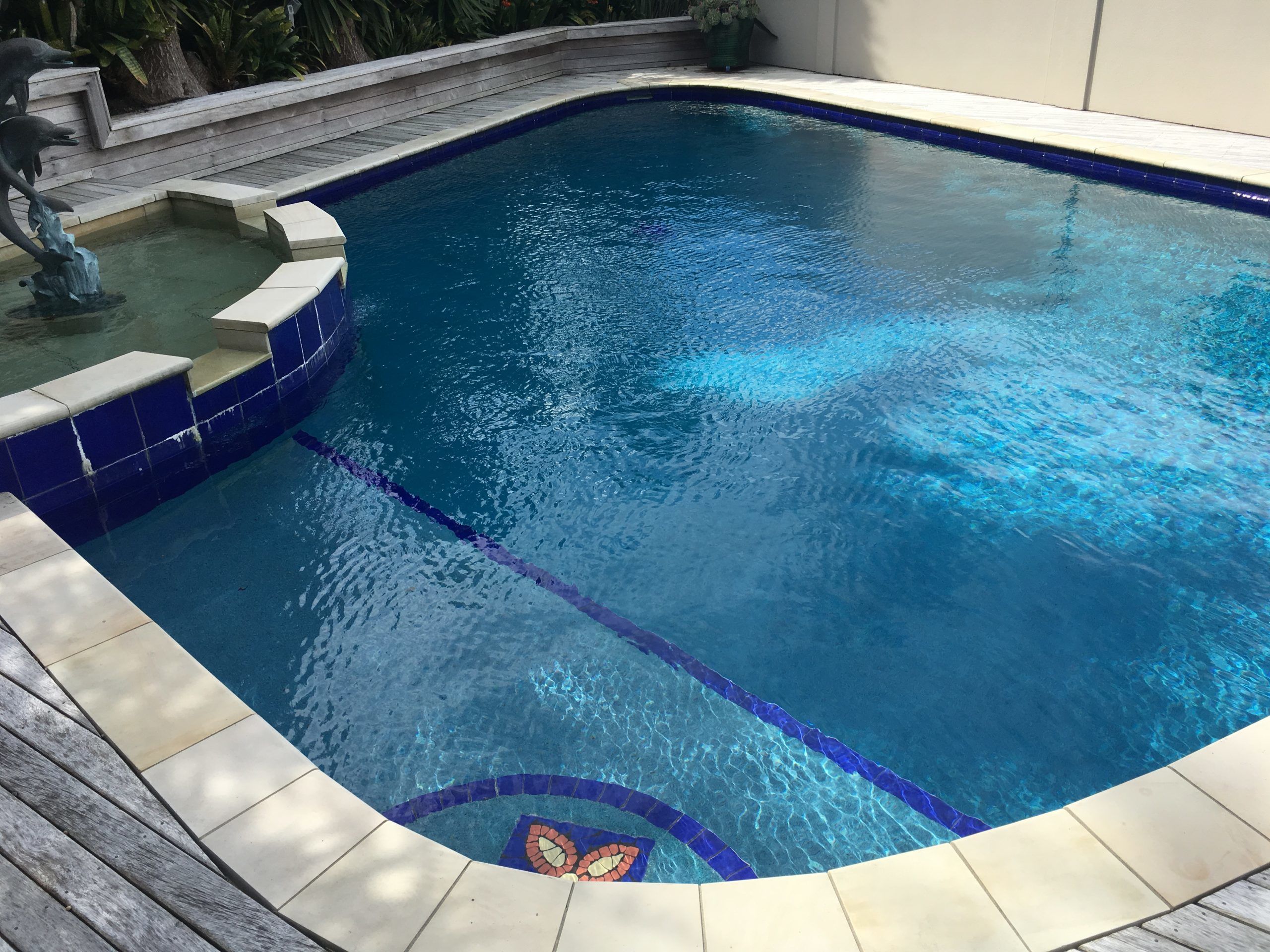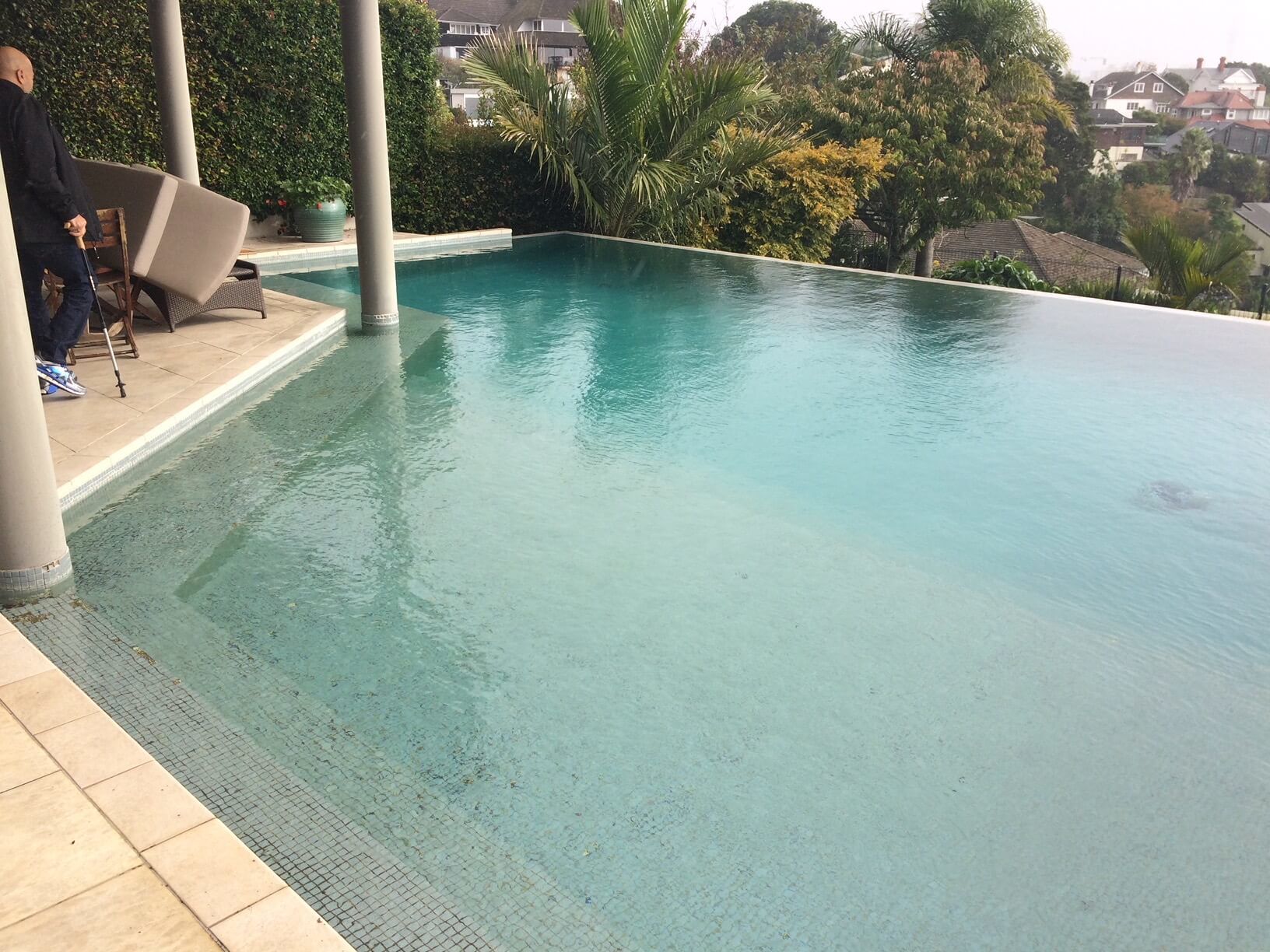 Answers For Your Questions
I've never renovated a pool before. Where do I start?
As part of our consultation with you we will be able to take you through the necessary process unique to your situation. We will be able to quickly determine what is possible and what might be a challenge.
Whats the difference between renovating and remodeling?
When we renovate a pool it is done at a basic level, from the changing waterline tiles &/or coping stones and replacing the internal finish of the pool. This sometimes includes changes to things like the steps or the drilling of additional holes for extra filtration. A full renovation will take the pool back to its original concrete shell where sometimes there is need for reasonable repairs to the structure itself. It generally won't require any structural changes to the pool itself.
Remodelling is when we start looking at redesigning the pool. This often requires an architect or landscape designer to redraw the new pool and submit these to an engineer for engineering plans. This usually requires a council building consent, and sometimes a resource consent.
Can I change the design of the pool?
In many cases remodelling a pool can extend to include substantive modifications. You may want to increase the size of you pool, or reduce it slightly to add a spa. When there are changes to the structure of the pool you will be required to go through a consent process which will require architectural drawings and engineering plans.
I have a fibreglass or lined pool. Can you renovate that?
Unfortunately we can't. We are specialist in concrete pools. If you are wondering whether to renovate a pool (by any construction method) or rebuild from scratch it is well worth touching base with us to provide a new concrete pool solution.
I'm thinking about just starting again and building a new pool. Do you build new pools where the existing one is?
Yes, as part of the consultation process one question worth considering is whether it would be better and even more affordable to remove the current pool and start again. If that is a plausible option then your renovation project will be treated as a NEW pool and therefore the process will need to reflect that accordingly.
Can you give me a cast iron guarantee of when my pool will be finished? If not, why not?
Because we are dealing with multiple factors, whether it is a new build or a simple renovation, it is difficult to put a stake in the ground on a certain date. It certainly becomes clearer as the project moves into the second half of the process so here is a list of considerations you need to bear in mind:
Weather – it's nearly always about the weather. Unless fully covered there are some things that cannot be done in the rain

Other site work (e.g. house renovations)

Delivery of key items like tiles, coping and plaster which needs to be imported

A stop in work because we came across something unexpected, like a leak or major degradation in the condition of the original structure

Architectural drawings, engineering plans and consents as required

Unforeseen Morgan Pools resource depletion
One hiccup in a related, or even unrelated area, can have significant impact on a project. Having said that, one of our commitments is to keep as close to target dates as possible. Our crew are used to pressure and we do everything we can to deliver your finished project on-time.
Do I need a Building Consent and a Resource Consent to renovate my pool?
No not normally, provided you are not wanting to structurally change the pool thereby remodelling it.
Do I need to provide Morgan Pools with architectural drawings for my renovation/remodelling?
Generally you don't need to for renovations, although the plans of a previously constructed pool are always helpful. If you decide to remodel, with changes to the structure, then you will need to go through the drawing, engineering, and consent process.
Do you renovate during winter?
Yes, Morgan Pools can handle any stage of the renovating/remodelling process at any time of the year.
How long does it take to renovate/remodel my pool?
This will vary depending on the size, type of pool, what needs to be renovated or remodelled. This could take a few weeks or a few months once entered into our programming schedule. We will put a project timeline together. If you are flexible we can do renovations/remodelling projects during the cooler months of the year and depending on its complexity we can fit it within other projects.
How long can I wait to make final decisions on things like tiles, coping and plaster?
We appreciate that making decisions in these areas is significant and can mean the difference between your project looking amazing or not. However the longer it takes to make those decisions could make the target final completion date later than hoped. Most pool finishing products are imported into New Zealand from all over the world. International shipping has become less predictable in terms of definite timelines these days. We estimate that a product from Italy or Spain or USA will take approximately three months. Ordering as early as possible gives us a better chance of it arriving on time. Also, we would encourage you to select what you want rather than what will get your project completed faster. We believe it is better to wait than be disappointed with your second choice.
Enquire About A Consultation
Interested in learning more about building a Morgan pool at your residence? Please complete the following form and a consultant will be in touch.